To help combat crime, the city of Chicago, IL is offering to reimburse residents and businesses for the costs of deploying new security cameras.
The city put out a press release on April 4th, 2022 detailing the program. It appears to be geared more towards residents and very small businesses, but could be a good opportunity for VSaaS companies, as the city is also reimbursing subscription costs.
The main takeaways are below: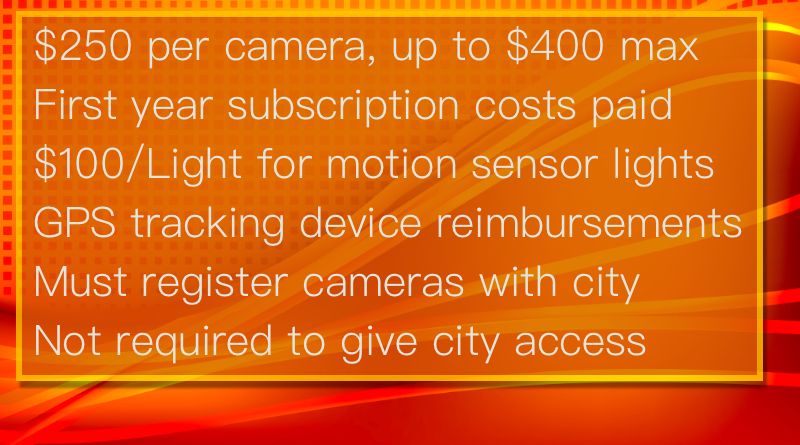 The $400 cap per home/business on camera reimbursements will not go very far towards decent equipment, but the first year subscription costs coverage could help get VSaaS products established in new accounts. The materials did not mention a cap on the subscription reimbursements, I would be cautious of expecting a $200/mo VSaaS subscription to be covered, but a subscription tied to a couple of cameras would likely be allowable. Some of the details may still be vague, as the city is looking to hire a 3rd party administrator for the program, as noted on the website:
Home and Business Protection Rebate Program: The City of Chicago seeks a third-party administrator to help launch a Home and Business Protection Rebate Program program to ensure that anyone who lives or operates a business in the city of Chicago has access to the tools needed to protect their property. The program will provide rebates up to certain limits that cover the costs of outdoor security cameras and one year of cloud storage for video footage; outdoor motion sensor lighting; and vehicle GPS trackers.
While the program does not require giving police any access to the cameras or footage, they do need to be registered on the CPD website. Previously purchased cameras are not eligible for this program, per the Mayor's statement.